Regular price
$129.98 USD
Regular price
Sale price
$129.98 USD
Unit price
per
Sale
Sold out
Share
View full details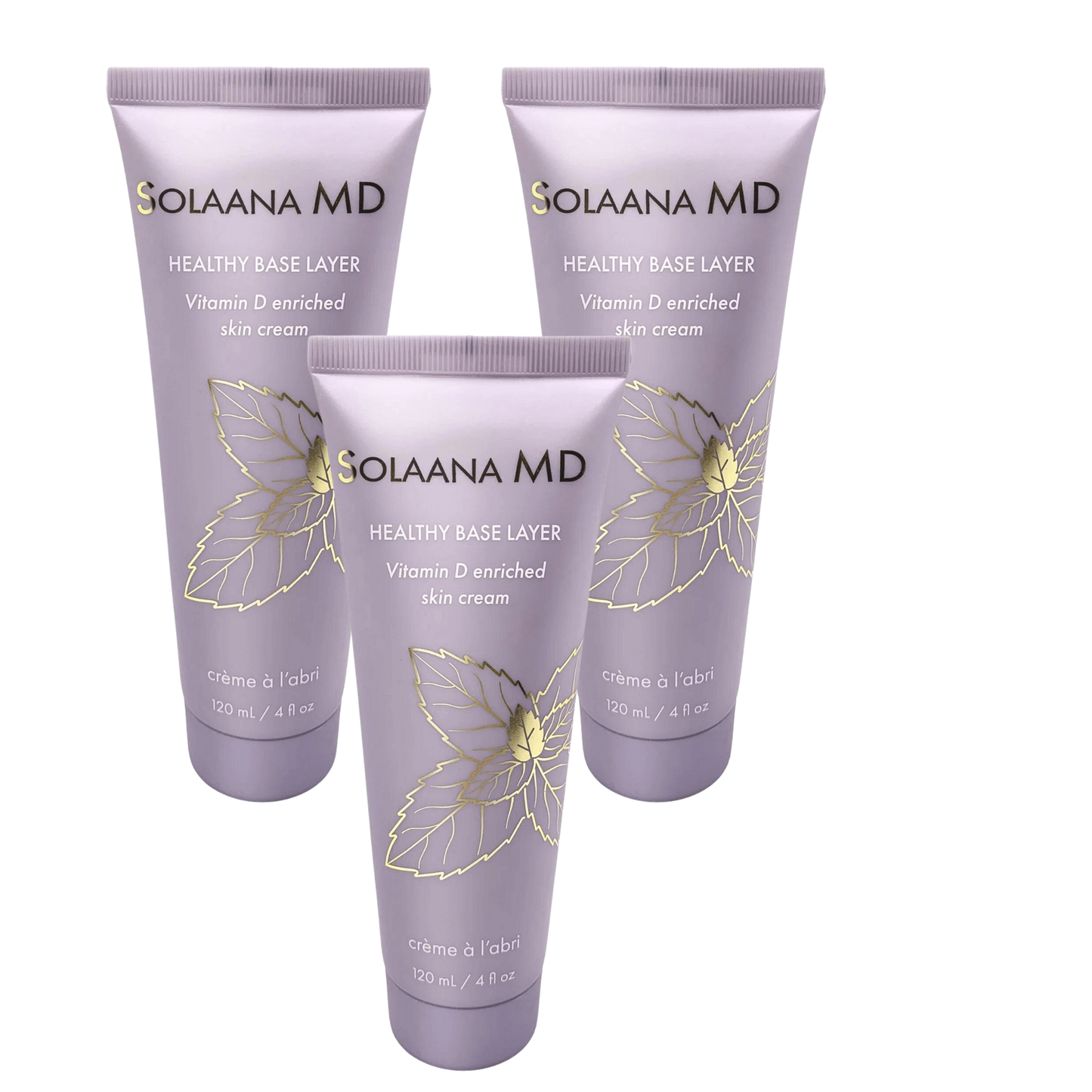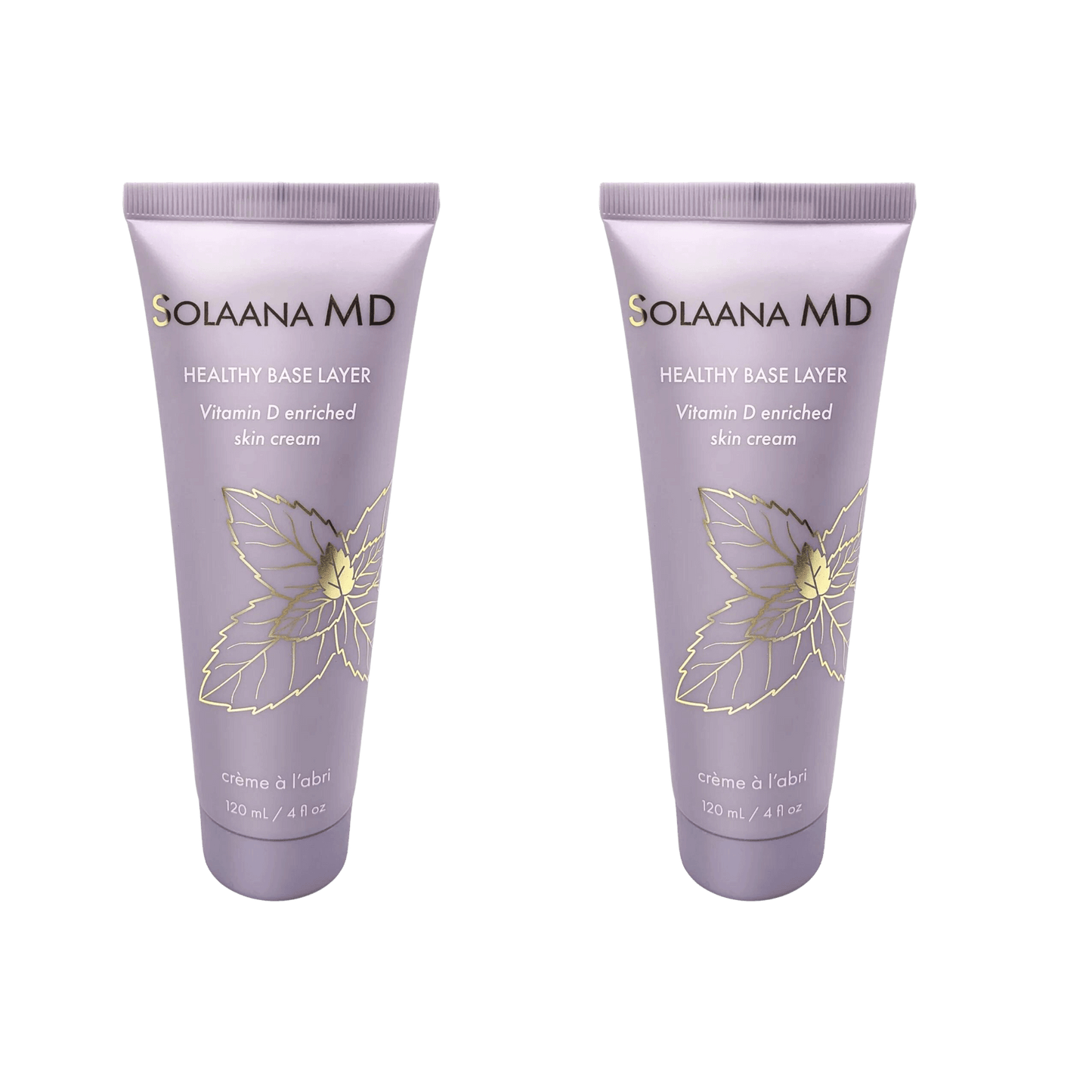 Ingredients
Water (Aqua), Organic Cocos Nucifera (Coconut) Oil, Emulsifying Wax Nf, Stearic Acid, Organic Glycerin, Sodium Hyaluronate, Cholecalciferol (Vitamin D3), Organic Alcohol, Organic Aloe Barbadensis Leaf Juice Powder, Arrowroot Powder, Coriandrum Sativum (Coriander) Seed Oil, Citrus Aurantium Dulcis (Orange) Oil, Citrus Limon (Lemon) Peel Oil, Rosmarinus Officinalis (Rosemary) Leaf Oil, Mentha Piperita (Peppermint), Eucalyptus Globulus (Eucalyptus) Leaf Oil, Mentha Spicata (Spearmint) Leaf Oil, Natural Fragrance, Citric Acid, Xanthan Gum, Tetrasodium Glutamate Diacetate, Phenoxyethanol
Versatile, vitamin D enriched skin care cream
Responsibly sourced from high-quality ingredients
Vegan, cruelty-free, gluten-free, nut-free & without added parabens
No added dyes or artificial fragrance
Smooth, non-greasy formulation
Manufactured in the USA
Safe for everyone
Small batch processed
Customer Reviews
What our clients are saying...
Ingredients

Vitamin D
Hydrates to transform dull, dry skin into radiant healthy-looking skin. Calms and soothes redness and irritation. Natural antioxidant to slow signs of aging and protect against environmental stressors.
Fortifies the skin barrier to improve resilience for a soft, silky texture. Promotes cell growth and repair to restore younger looking skin

Eucalyptus
Improves dry, flaky skin by increasing ceramides to help retain moisture.
Has antiseptic properties and supports wound healing.
Clarifying and anti-inflammatory properties to soothe irritated skin and protect against environmental damage

Coconut Oil
Contains nourishing fatty acids and anti-oxidants that help hydrate and protect the skin.
Keeps skin soft, dewy, and moisturized for up to 24 hours.
Has anti-aging properties (improves elasticity and collagen production) and supports healing
Rosemary
Fragrant, magical herb with the ability to balance the skin's natural oils.
Rich in anti-oxidants like carnosol and carnosic acid to enhance the absorption of vitamin D.
Tones and tightens for more youthful appearing skin Soothes and helps relieve inflammation and protects against environmental aggressors
Hyaluronic Acid
Holds up to a thousand times its molecular weight in water!.
Penetrates the skin to help lock in moisture for deep, lasting hydration.
Enhances skin tightness and texture for a smoother, more vibrant complexion
Aloe
Moisturizing and soothing.
Alleviates dry, irritated, itchy skin conditions.

Mint
Time-honored herb well known for its skin brightening and hydrating effects.
Natural anti-inflammatory properties for soothing the skin.
Light, refreshing, aromatic scent

Coriander
Ancient 'super-herb' brimming with anti-inflammatory, anti-bacterial, and antioxidant properties to help protect the skin from cellular damage.
Provides skin-boosting vitamin C and enhances the absorption of vitamin D
Discover Solaana MD
Elevated skincare at the intersection of beauty and wellness

Introducing Solaana MD
Elevated skincare at the intersection of beauty and wellness

Protects
Powered by science with ingredients directly from nature to slow signs of aging and protect against environmental stressors.

Restores
Body care with benefits for skintellectuals to promote cell growth and repair for soft, silky, smooth skin.
Multicolumn
Cruelty-free

Manufactured in a Leaping Bunny certified and GMP, ISO, FDA and OTC compliant facility in the USA.

Eco-Friendly

Committed to clean, eco-friendly production using responsibly sourced ingredients from a solar-powered facility. Our packaging is recyclable and biodegradable.

Vegan vitamin D3

Our product is vegan, cruelty-free, gluten-free, phthalate-free and sulfate-free without dyes or added parabens.

What your support means

Your purchase supports a local, women-owned small business and skincare innovation.